All decks need railings because they are extremely important safety features.  But, who says they have to be eye sores?  There are many different styles and designs available these days, and the article below showcases several of them.  We can work with you and your ideas to create the beautiful deck railing you want!  Keep in mind that we can also do custom plasma cut pieces!  You can browse through those in our gallery after reading this post!
Deck Railing Design Ideas
An essential safety feature, your deck railing is also a key component of your overall deck design.
By: John Riha
Choosing a deck railing design is putting the icing on the cake of your deck-building project. You can add a railing system that matches the material of your deck, or mix it up, like adding a colorful powder-coated aluminum railing to your redwood deck.
Whatever you come up with, remember that building codes have a lot to say about how to build a deck railing. Railings are required on decks that are 30 inches or more above grade, railings must be at least 36 inches high, and balusters must be no more than 4 inches apart.
With the codes in mind, here are basic types of deck railings:
Composite + Vinyl
Composite and vinyl deck railings come in many styles and colors, and are virtually maintenance-free. Railing kits have posts, balusters, rails, and connectors that make installation a DIY-friendly project. The structural core of the system are pressure-treated wood posts covered with a composite or vinyl sleeve, and some systems offer mix-and-match baluster materials, such as steel and aluminum spindles. Composite and vinyl kits are readily available at home improvement centers for $25 to $30 per linear foot.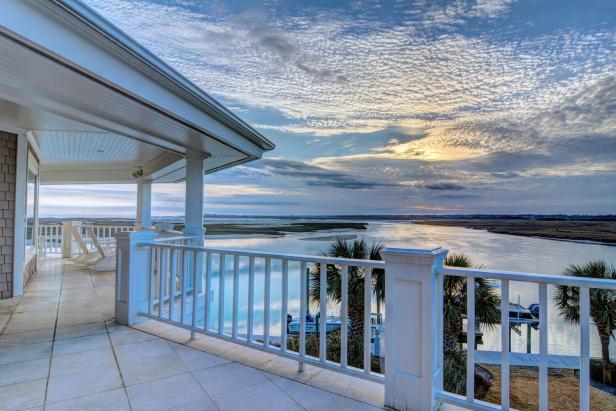 Glass
At $40 to $60 per linear foot, glass makes an oh-so-chic but oh-so-expensive deck railing system. Nevertheless, they're great when you want to see all the vistas your deck has to offer. Use tempered, shatterproof safety glass, but check with your local building codes about glass railings before you proceed. Look for modular railing systems with aluminum posts and supports. Choosing tinted glass helps prevent birds from flying into clear glass.
Metal
Metal deck railings are made of either powder-coated aluminum or steel. Both are rugged, but only aluminum is rustproof. Metal deck railings that you find at home improvement centers come in a limited number of styles and colors. Expect to pay $30 to $40 per linear foot for a metal tailing system.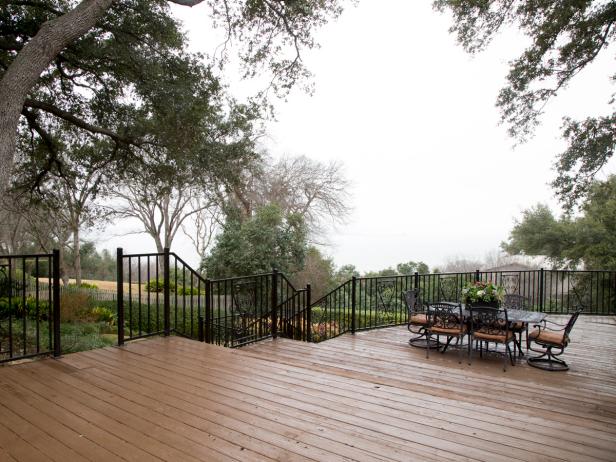 Cable railings
Cable deck railing systems are another good way to open up views, and to give your deck design a modern aesthetic. They include stainless steel cables and posts made of wood, aluminum, or composites, and a system runs about $125 to $150 per linear foot. The cables run through intermediate posts and usually end at a corner where the cable is attached to a turnbuckle for creating — and maintaining — the correct tension. To comply with codes, the cables must be no more than 4 inches apart, so maintaining the proper tension is vital.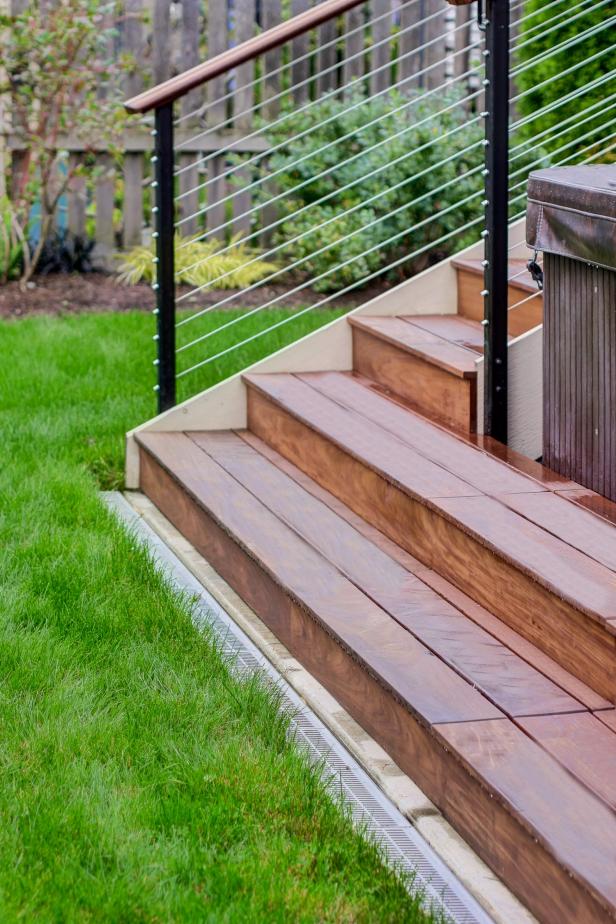 Wood railings run the gamut from inexpensive to downright pricey, depending on the wood you choose. Pressure-treated wood is the most budget-friendly, at about $10 per linear foot for a railing system. Tropical hardwoods such as ipe run up to five times as much.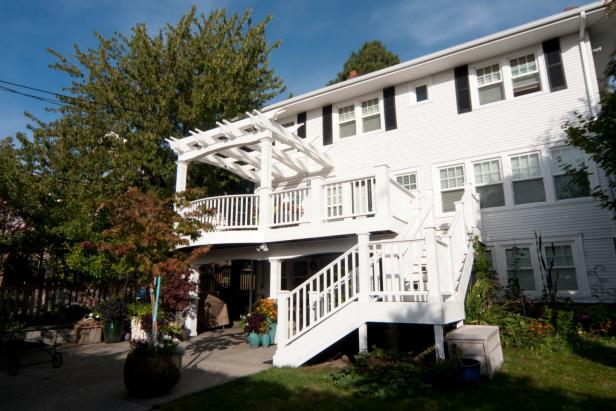 If you're looking to liven up your wood railing, try these deck railing design ideas:
• Style up a wood DIY railing with classic designs, such as Chippendale and Craftsman. Look online for motifs you can copy.
• Build your own railing sections, using galvanized wire mesh in place of balusters.
/wp-content/uploads/2015/01/logo-300x56.png
0
0
Western Fence Co.
/wp-content/uploads/2015/01/logo-300x56.png
Western Fence Co.
2017-07-31 20:15:48
2017-08-02 20:45:19
Pretty Deck Railings